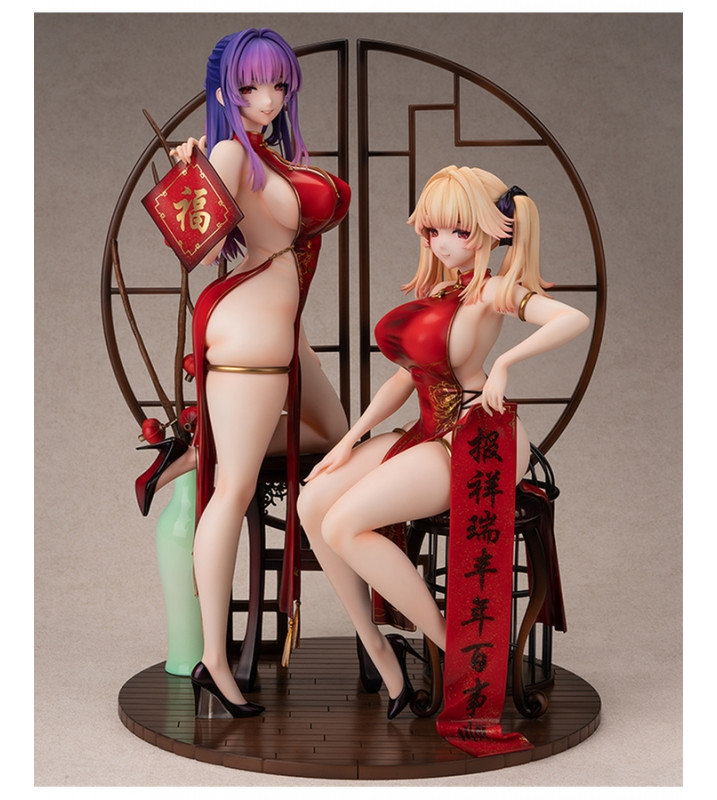  
Bountiful Year - Moehime Union - Yuri & Stella 1/4 Scale Figure
Pave way for Moehime Union's mascots as they wish us a good year!! 
Original illustration by erotically acclaimed illustrator Xin and co-produced by Solarain.
We offer you the official mascots of "Moehime Union", Yuri-chan and Stella-chan both in 1/4 scale!
The scene presented in the original illustration takes its inspiration from the origin of "Fai Chun" and how the practice of writing one on Chinese New Year started.
The Qi Pao scantily clads both girls, but with an impeccable amount of exposure seducing us their tender juicy assets.
Yuri-chan and Stella-chan's glamorous bodies were carefully modeled to leave an everlasting impact that'll make you want to display them as your Fai Chun for more Chinese New Years to come...
Data sheet
Size

40cm

Japanese Name

豊年

Material

PVC and ABS; fully painted and assembled

Brand

BINDing

Scale

1/4