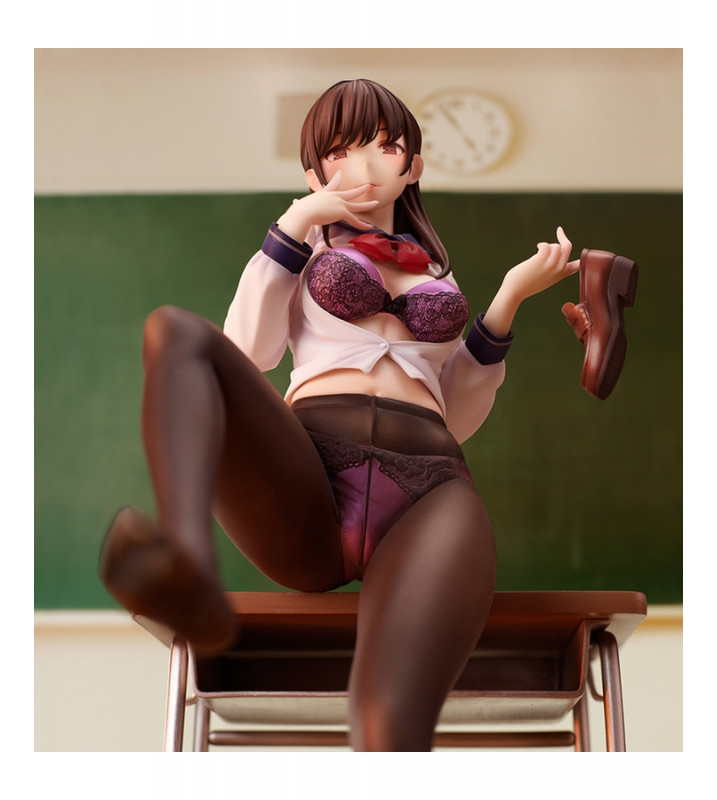  
Original Character - Fumina Murasaki 1/6 Scale Figure
Available on: Tuesday, 28 February, 2023
This is a pre-order product. Once it is available in stock, your order will be dispatched.
Legend among Legends, Give way to tights connoisseur Yom's latest Scale Figure.
Be it manga, anime, illustration, or any form of media, its our favourite tights preacher's turn to pass down OUR religion to generations to come!
Yom's fans usually dream of abnormal situations such as alpha women stepping down on them and giving them disdainful look.
We crave for those tights enveloped legs oozing with humid & warmness, freshly taken off from her shoes, and just a few centimeters away from that first contact.
★ Pre-Order Bonus: Illustrated Postcard by Yom
★ Included:Interchangeable Lower Body Parts, Half-worn underwear Parts, Exclusive Base for Lower Body Parts, and Background Sheet for the Base
Data sheet
Size

Scale Figure Total Height:27cm Additional Base Total Height:24.5cm

Japanese Name

村崎 ふみな

Material

PVC and ABS ; fully painted and assembled

Brand

Native

Cast Off

Yes

Scale

1/6